These are not of the completed guitar .
I took no current photos because I want to do this when it returns .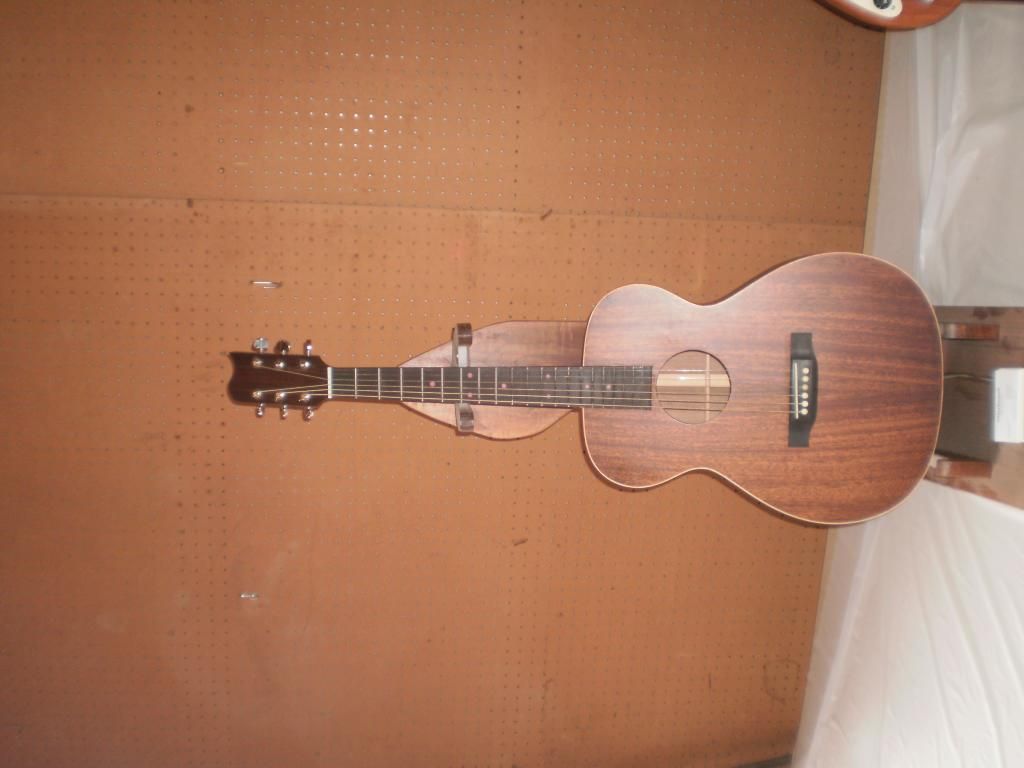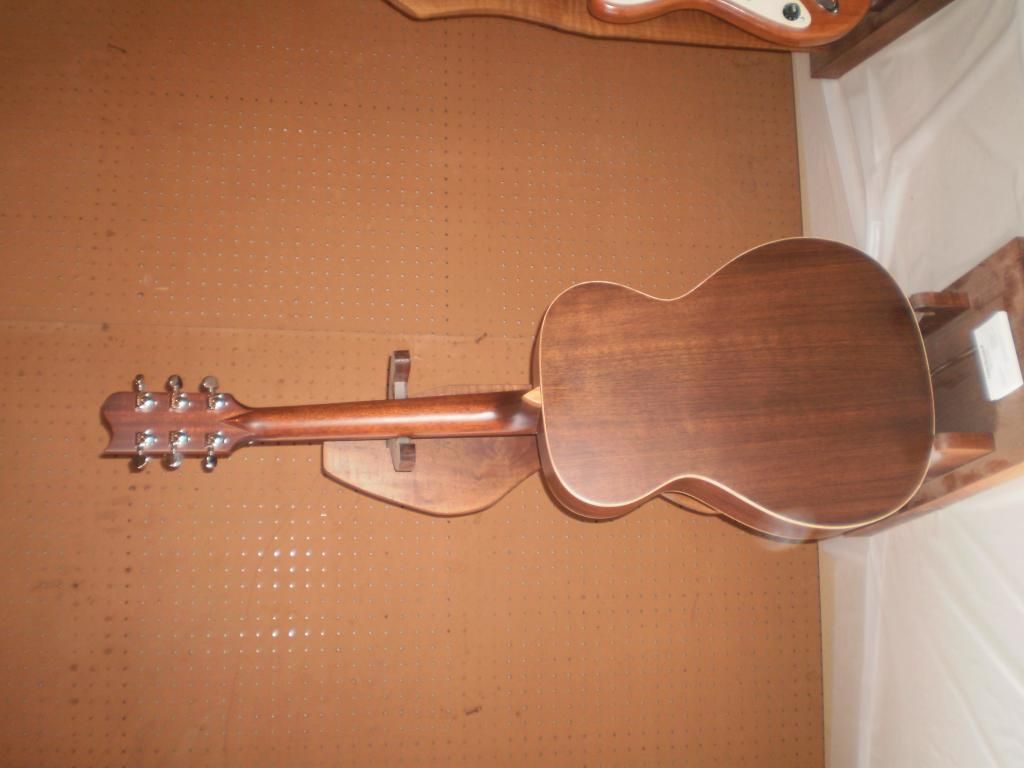 Mahogany top and sides , walnut back , sycamore binding with mulberry end piece and heel cap . Typical mahogany/ebony neck .
00-14 fret 24.9 scale .
I must admit that I am pleased with the sound .