Working with a Swedish made Gottfrid Söderman lute guitar from 1926, I noticed two mystery triangular cuts in the top inside the edge of the fingerboard on the top. The only function for these cuts I can figure out have to be a way to make the almost inevitable cracks in the top close to the fretboard occur under the fretboard where it can't be seen.
It did work on the straight side of the fretboard, the crack formed in the cut ditch and not outside the fretboard.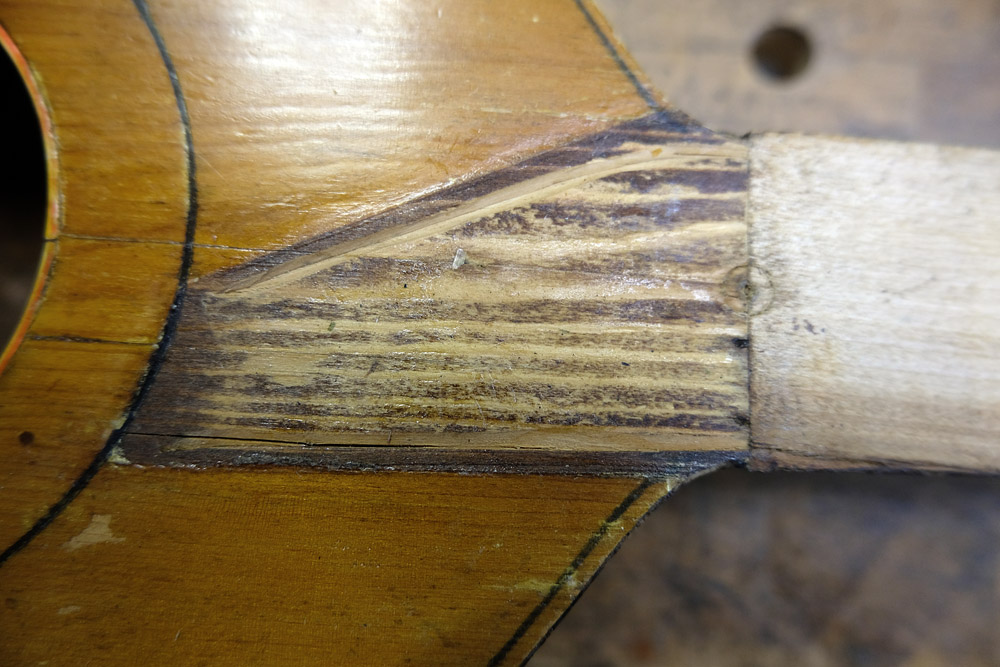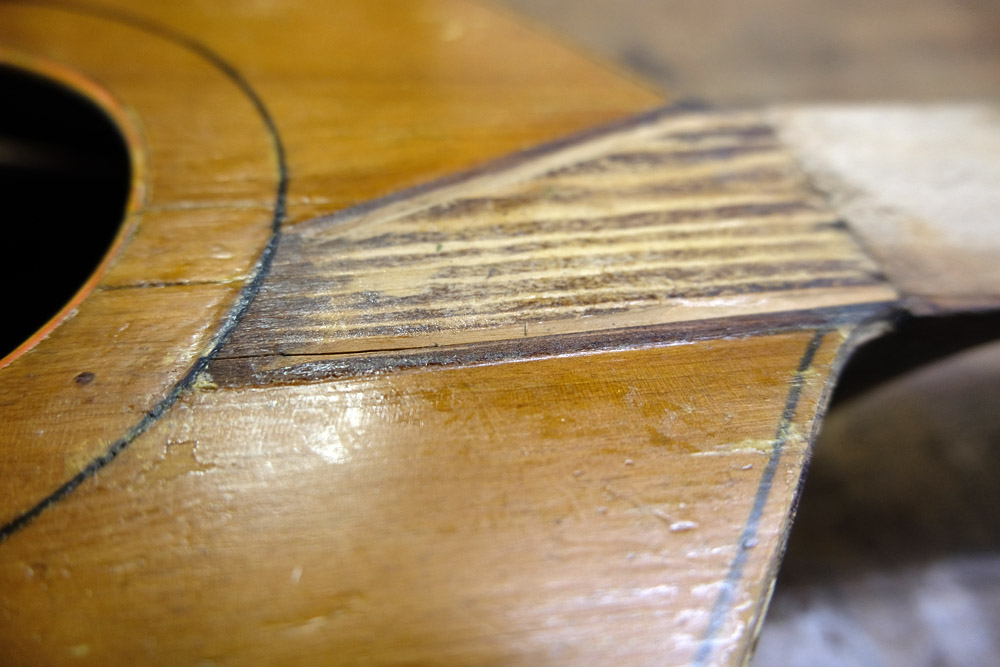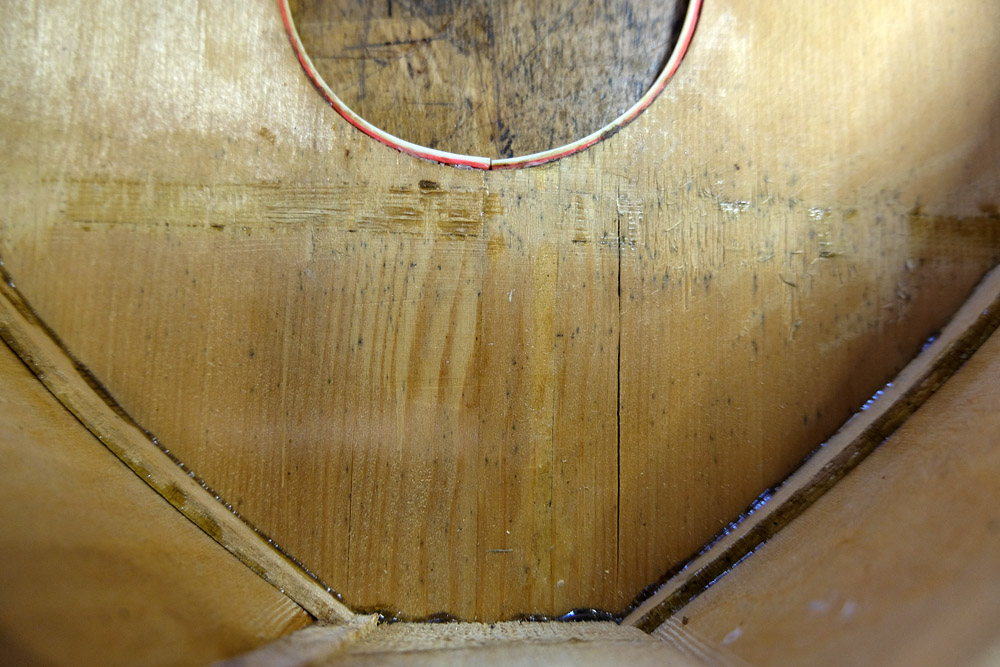 The good old Gottfrid was a prolific and inventive autodidact, one of his specialties was lumpy pearl decorations in the fretboard made from mother-of-pearl shirt buttons with the loop on the backside cut away!