Here's a really hard item to find. Not sure they're even being made anymore. This one is probably 10 years old, but has had very little use.
Martin Case Cover. Thick protection. Will fit a stock Martin 14 fret, OM or 000 case. This originally covered a Geib style Martin case.
Has zipped front pouch as well as heavy duty straps. All zippers operate perfectly and condition is excellent overall with only a couple of minor scrapes to the nylon shell. Embroidered with C.F. Martin logo.
Nice protection for a Martin case and guitar.
If you can use it, PM me.
The price is $195 which includes both CONUS shipping and P/P fees.
John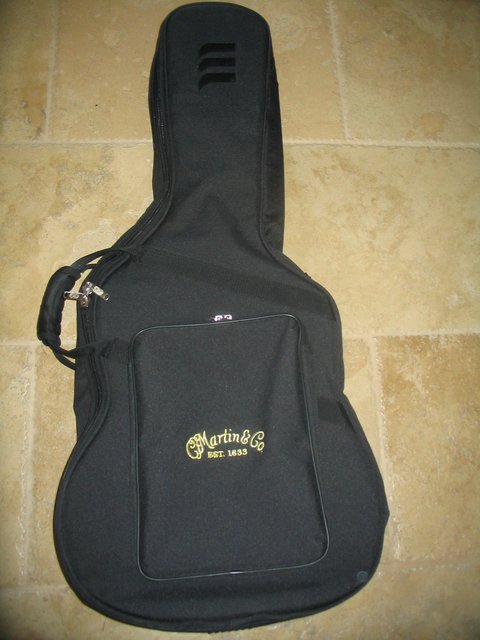 [IMG]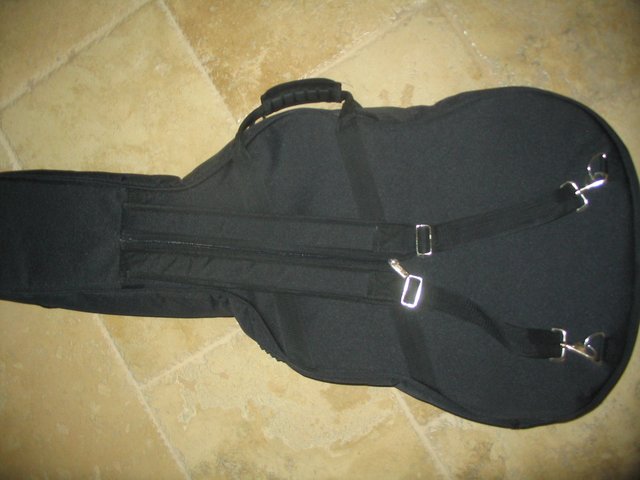 tcf atm
[/IMG]