---
Thanks for that clarification. I guess that means all of Michael's guitars sound very different now from the one I used to own.
Quote:
Originally Posted by
iim7V7IM7
Barry, Michael shifted away from his fan fret approach of top bracing (as well as a more heavily dished, thinner top) to a more evolved traditional bracing approach about 4 of 5 years ago. I noted this top change between guitars that I played at Woodstock Invitational in 2013 and those later that I played in 2016 at the Artisan Guitar Show. I personally much prefer his current guitars (my 2018 Bashkin 00-12 is shown below as a reference). The back bracing concept to control the back plate has changed more subtly. He has always to the best of my knowledge combined ladder braces with the rear x-brace. What I see that is new in Justin's guitar here is the addition of the two black reinforcement strips (ala Ervin).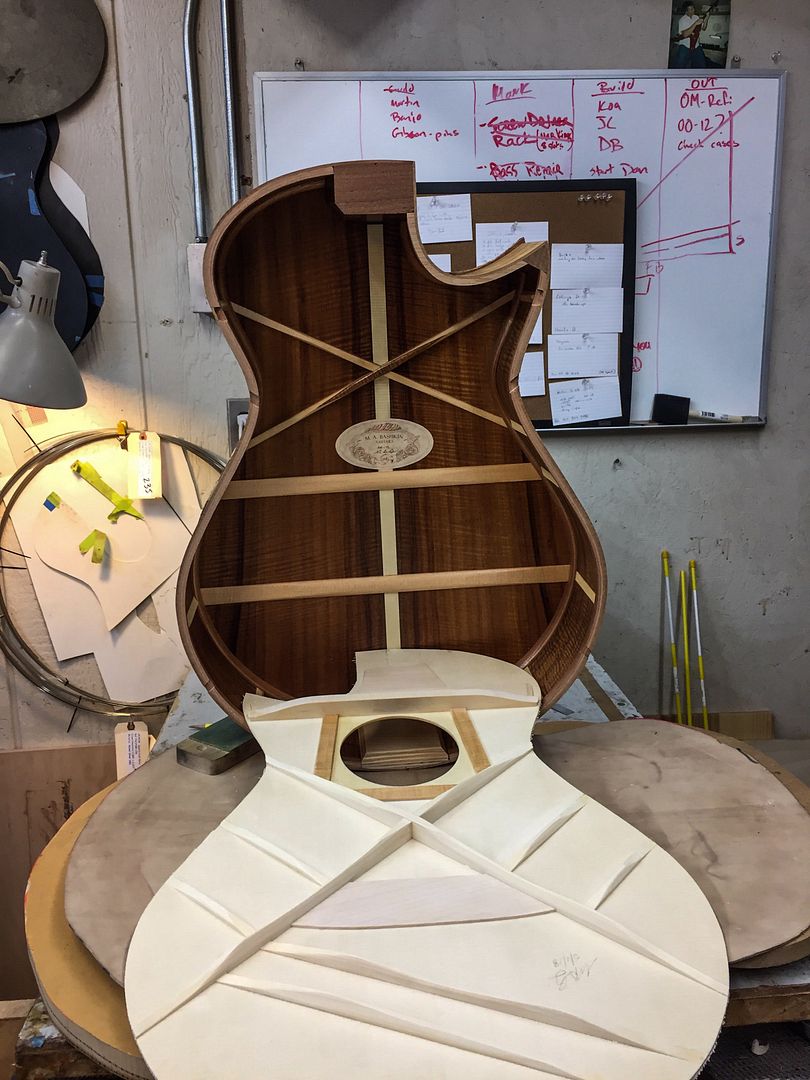 Remember, Michael is also a certified repairman for traditional guitars (Martin, Collings etc.) and also has regularly attended the Swannanoa Gathering in NC were many traditional guitars are played. I think over the years, he realized that there were things that he preferred sonically in a more traditional guitars.
It is all too common in lutherie for a artisan's work to significantly evolve over decades at the bench. People all too often think of a luthier's work as a homogeneous body of work when in reality most reflect an evolutionary journey. It matters what period the guitar comes from...
. Overall, Michael's current work still falls clearly in what I refer to as the "evolved traditionalist" camp, where his earlier work was in the "modernist" camp.
__________________
In the end it is about who you love above yourself and what you have stood for and lived for that make the difference...