Quote:
Originally Posted by
Guildman
EB hybrids are pretty decent. You still have the 9 but the rest are pretty much like have 10's. I have them on my LP tribute. I do plan on putting on a set of Di'addario 10's next just to experiment.
Yep, EB Hybrid's first 3 strings are 9s (9-11-16) and the last 3 strings are 10s (26-36-46).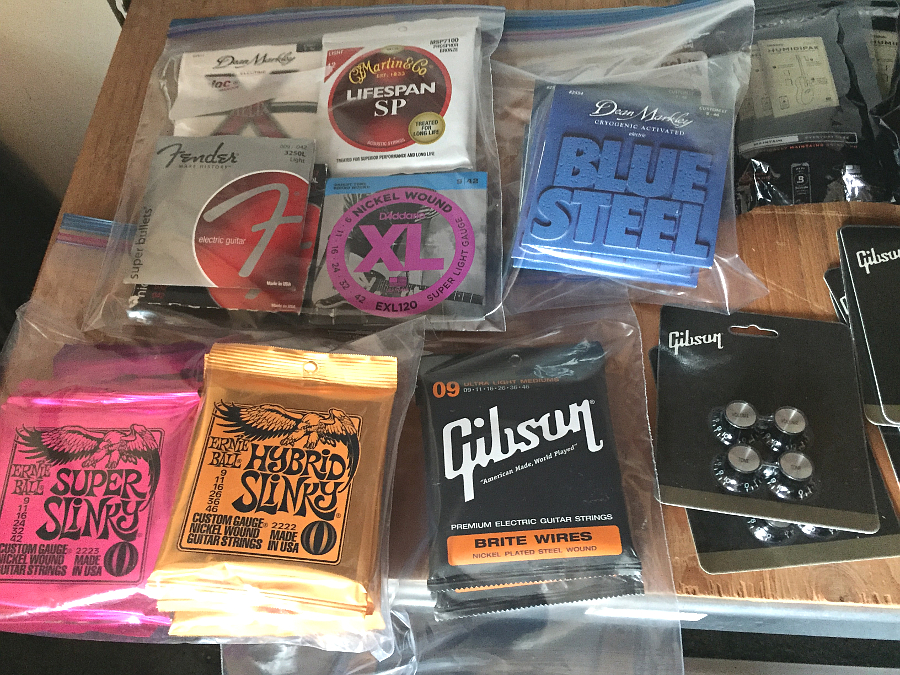 I use the hybrids sizes on most al my SGs. And strait 9s on the Strats. There are exceptions to this as I do run 10s on a couple of them.
Acoustics mostly get 12s except for the dreads they get 13s.