Charles, John has a base price of $8,500 USD (~3x the price). It has the immediacy in attack of an archtop, but some of the timbral color of a classical. Gene was plugged into a large PA system. They sound a bit more like a classical, particularly when they are made with glassy, low damping hardwoods that interact with the tops a bit more. The Eastman is obviously maple and will no doubt behave a bit differently.
John carves his backs much thinner than his archtops because the compressive loads are much lower on the nylon stringed Cabaret. He carves to about 3.6 mm at the plate seam and graduates it at the recurve/rim junction to about 1.8 mm (see below). The sound port is also more elaborate (hence the fiber reinforcement patch). He does not use a Spanish heel nor solid linings but a dovetail and kerfed Spanish Cedar linings more from steel string guitar construction. The Eastman has a Spanish Cedar neck and Johnís are typically Honduran Mahogany. With the denser, glassier hardwoods this has better balance when playing. Since the Eastman is Maple (lighter) a lighter El Cedro neck is great (plus it saves them from having to pore fill!).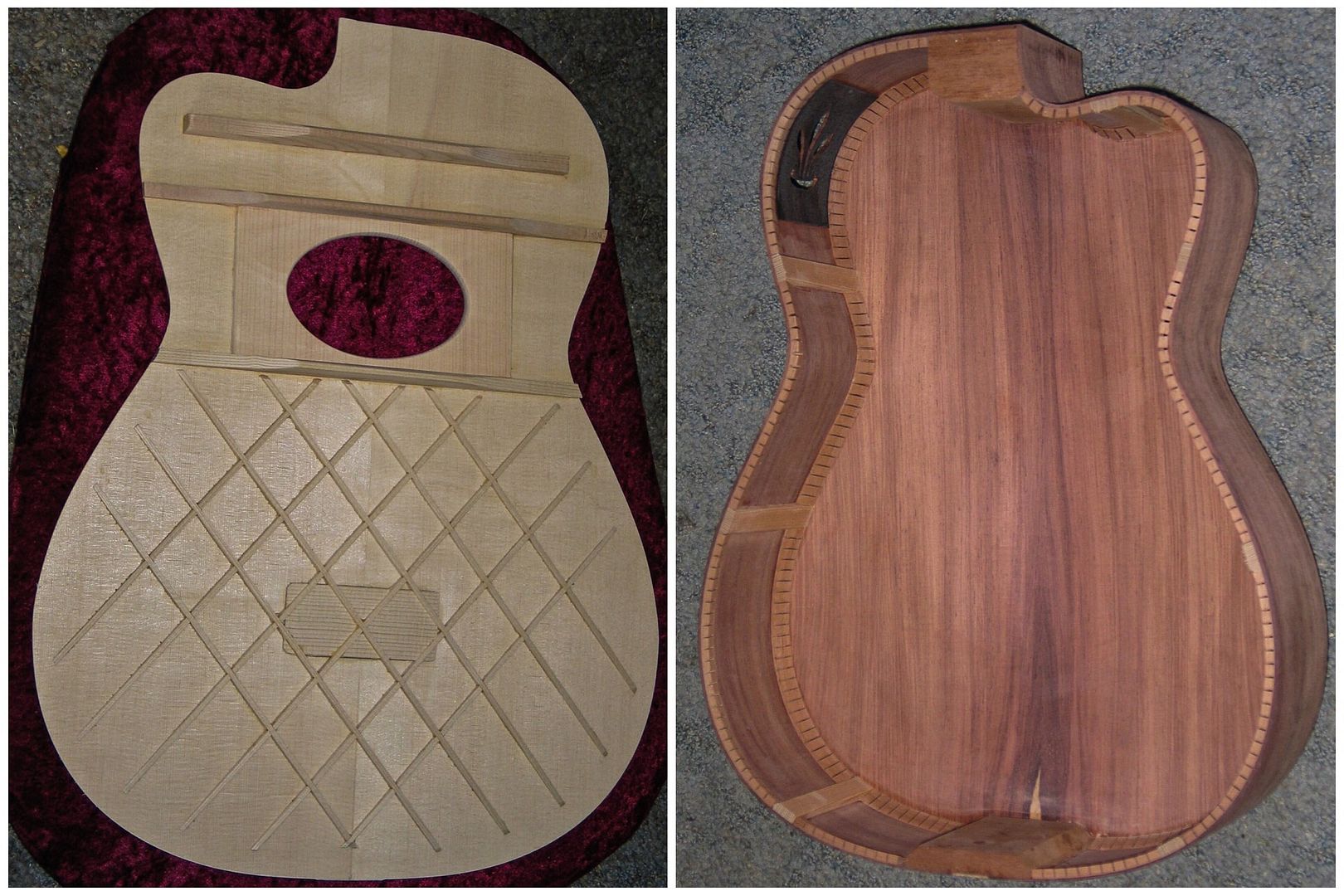 Quote:
Originally Posted by
charles Tauber
I knew that.



I didn't know that. Thanks for mentioning it.



I liked the sound of it, but, in my opinion, it sounds closer to an arch top guitar than a classical guitar. That isn't a bad thing, just worth noting.

Thanks for sharing the information on the Cabaret and its makers and players. Out of curiosity, what is the ball-park cost of an original and the Eastman version?