Based on my playing style and goals for the 00-12, Michael chose a top set European Alpine Spruce (Picea abies) from Graubünden region of Switzerland that came to him from Florinett AG, Tonewood Switzerland (
http://www.tonewood.ch/index.html
).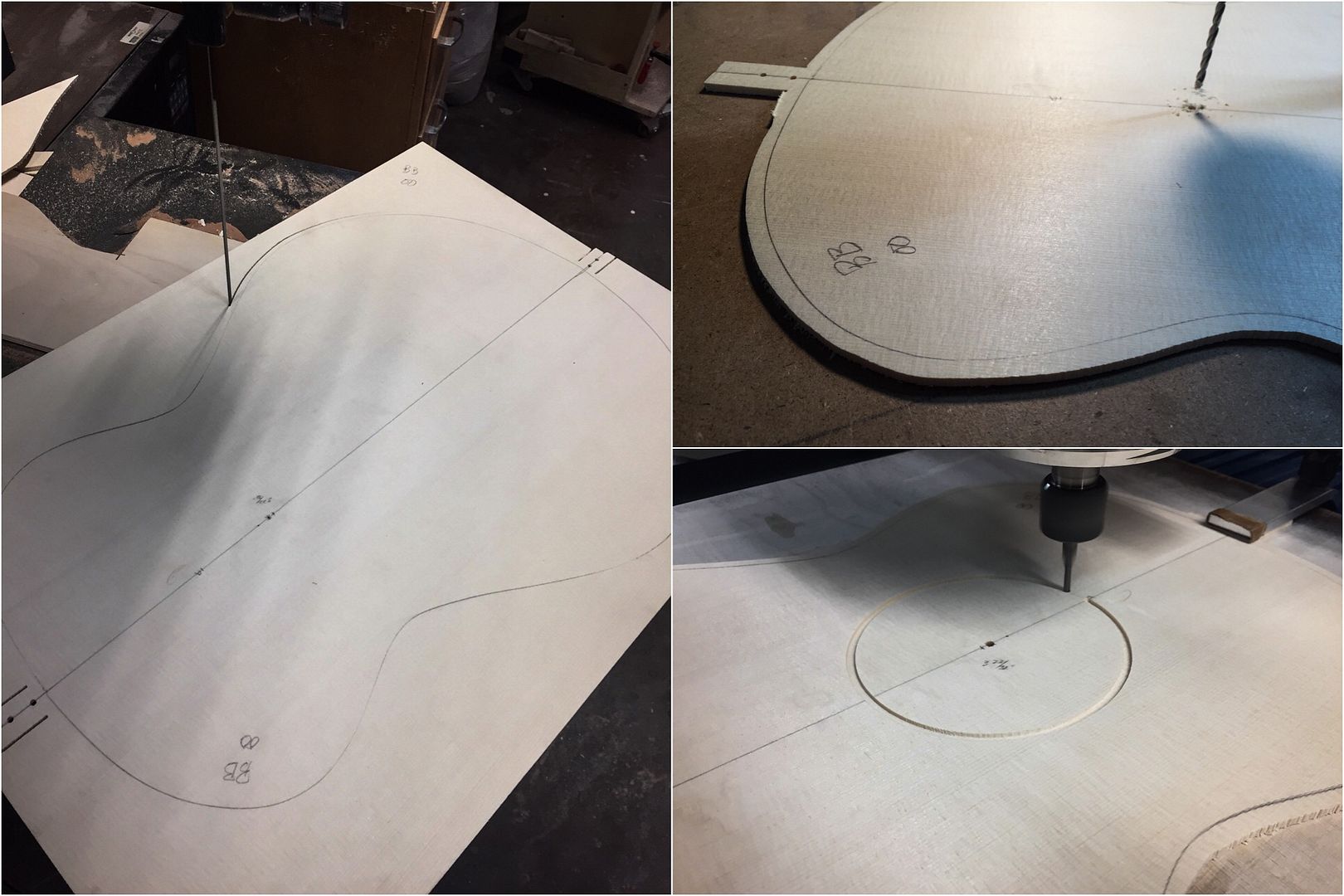 Here are some shots of the Koa sides being bent. You can get a sense of the eventual figure seen in the guitar's rims and the Honduran Mahogany neck/Venetian cutaway blocks and the Baltic Birch end block.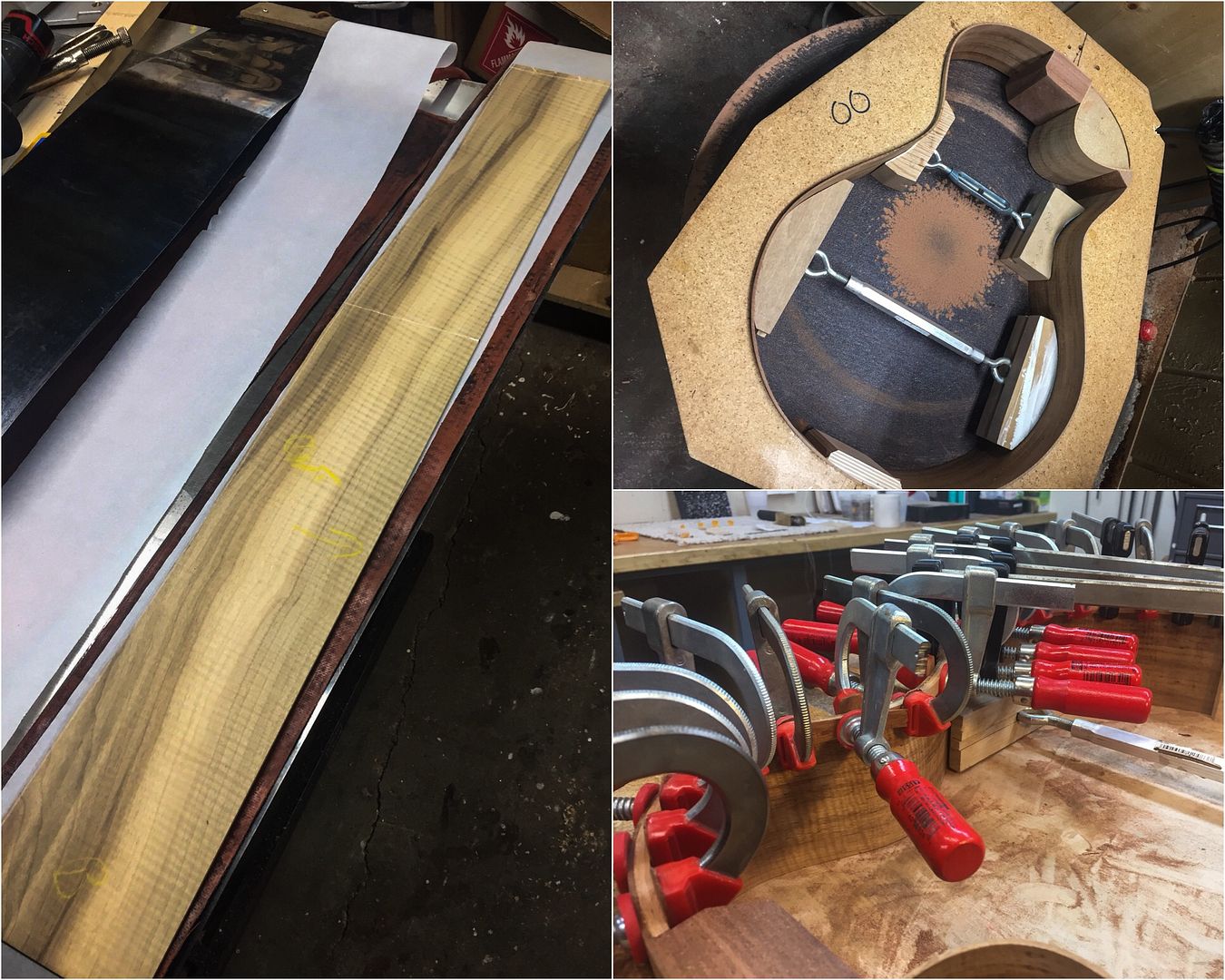 Here are some solid Spanish Cedar linings being fabricated to conform to the 3-dimensional tapered rims and being installed to the Koa sides.
Michael made a beautiful, simple Koa rosette using his hot sand shading of the rosette segments. You can get a sense of the contrast and figure when solvent is wiped on.