***UPDATED IN-PROGRESS PHOTOS***
A close friend of mine has been making custom guitars and mandolins for about ten years. He's working on an archtop for me that he and I designed. This is his 11th guitar and I thought I would share the progress of this build with you all. Initial pictures are below as well as a description of the wood being used.
The Soundboard:
Port Orford Cedar (Lawson Cypress). This tonewood was salvaged from old fire damaged trees - salvaged from the mountains of SW Oregon. In 2002 an enormous fire named the Biscuit Fire, raged through the Siskiyou National Forest in Oregon. It took nearly 6 months to extinguish and consumed over 500,000 acres. In its wake were many dead but harvestable Port Orford Cedar trees. These trees were very old with ring counts in the 800 to 1000 year range, well exceeding the normal 500-year limit of this species.
The Back:
Claro Walnut grown in Oregon, with deep rich brown and purple tones. Some of the boards have marble cake pigment figure with blacks, greys, greens, golds and reds.
The Sides:
Black Walnut (juglans nigra) / Juglans Hindsii
The Pick Gaurd and Headstock veneer:
1 Big Leaf Maple (acer macrophyllum) piece.
The Neck and Fretboard:
Black Walnut (juglans nigra)
The finish will be a double hit of a Eco-friendly, water-based, clear varnish (I'll get the name).
(I will be choosing hardware and electronics next)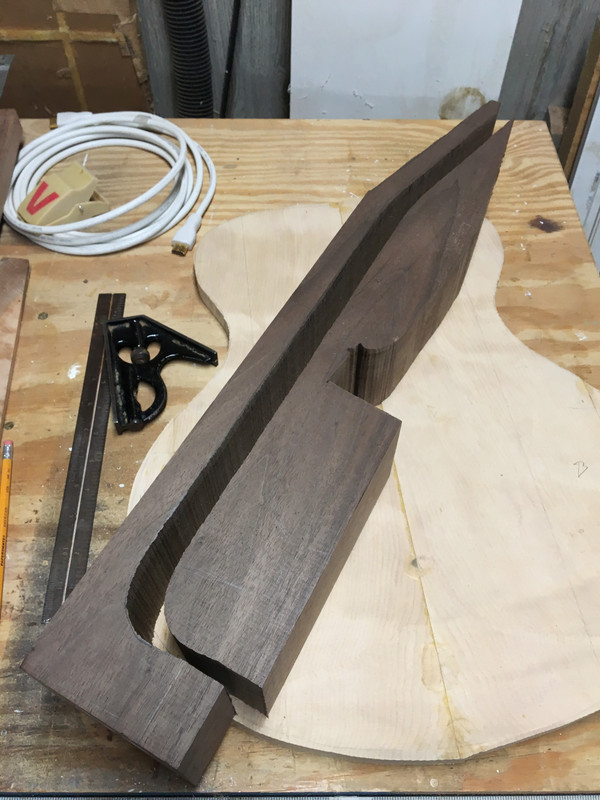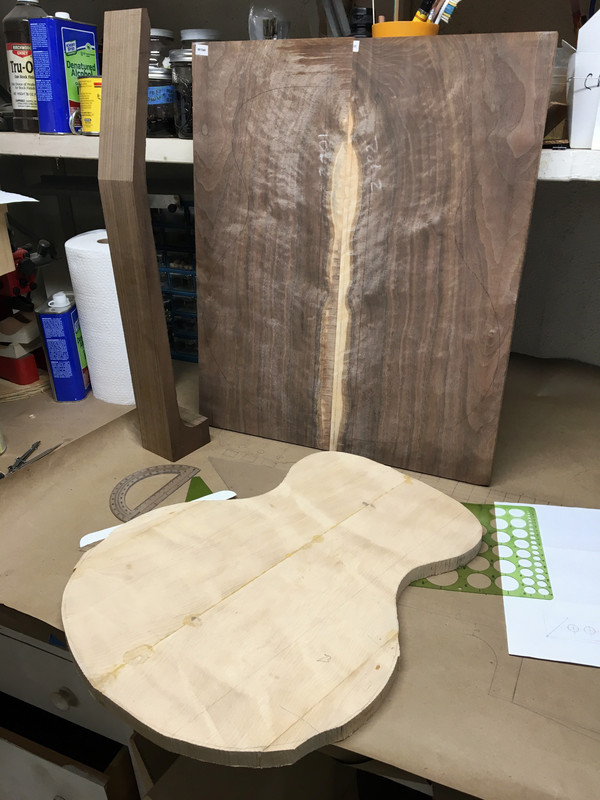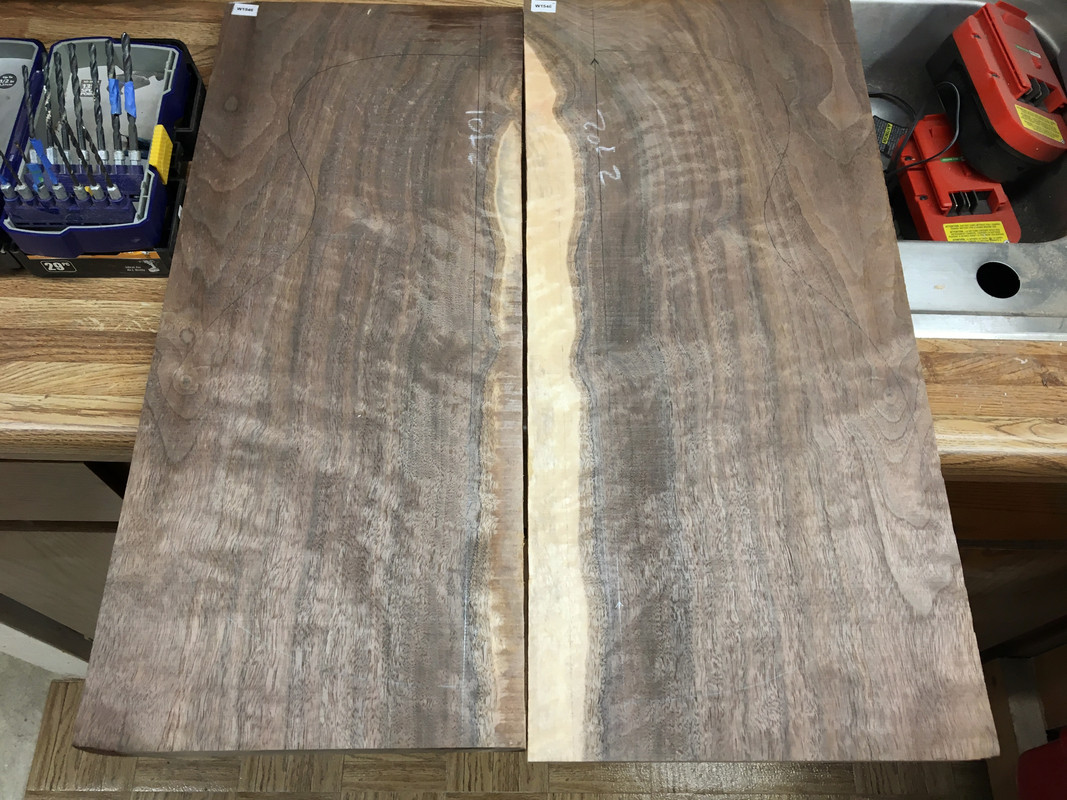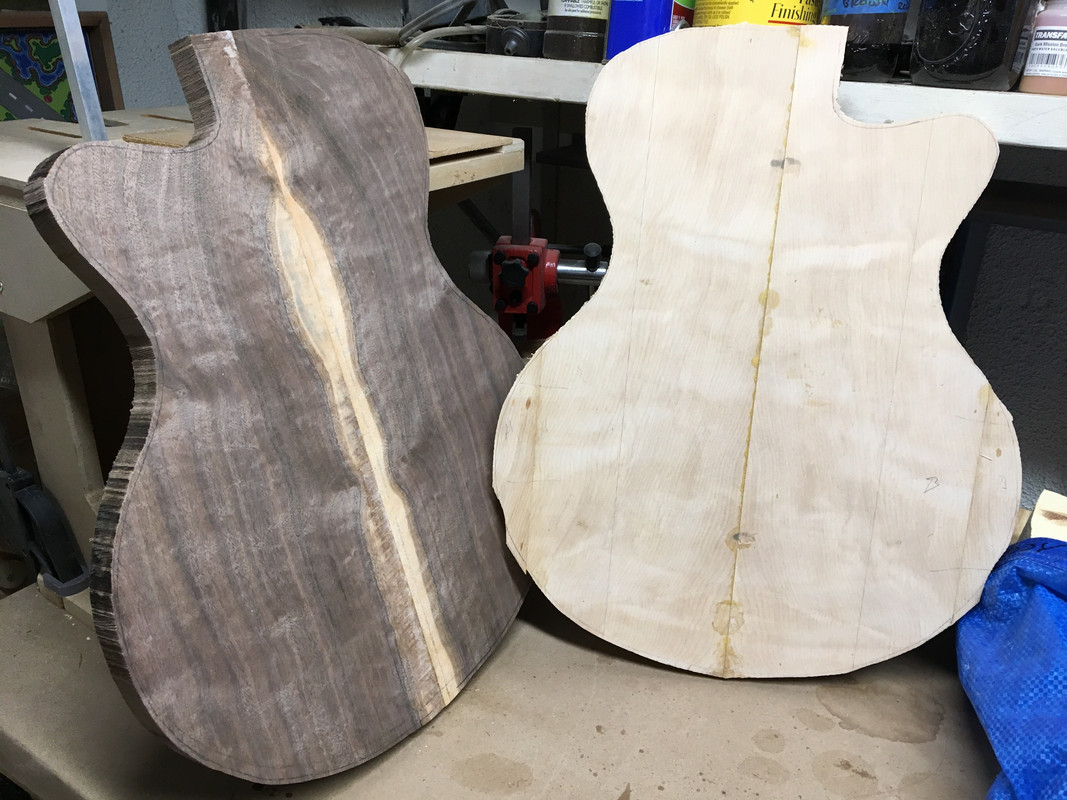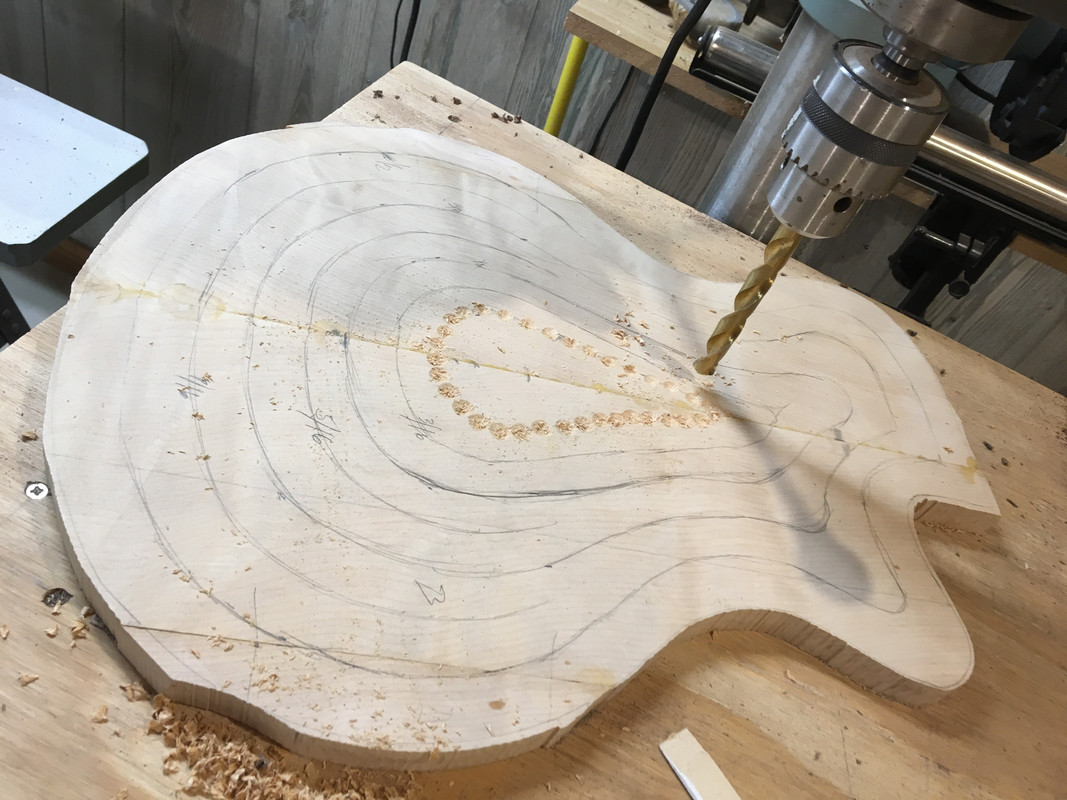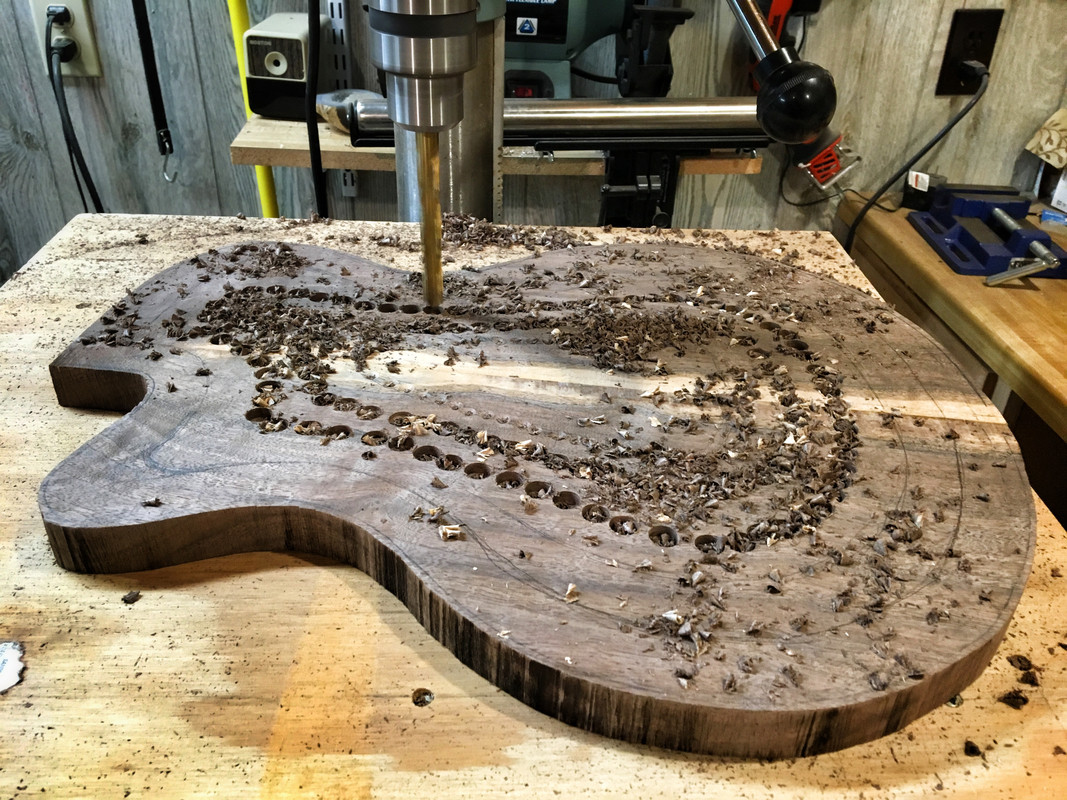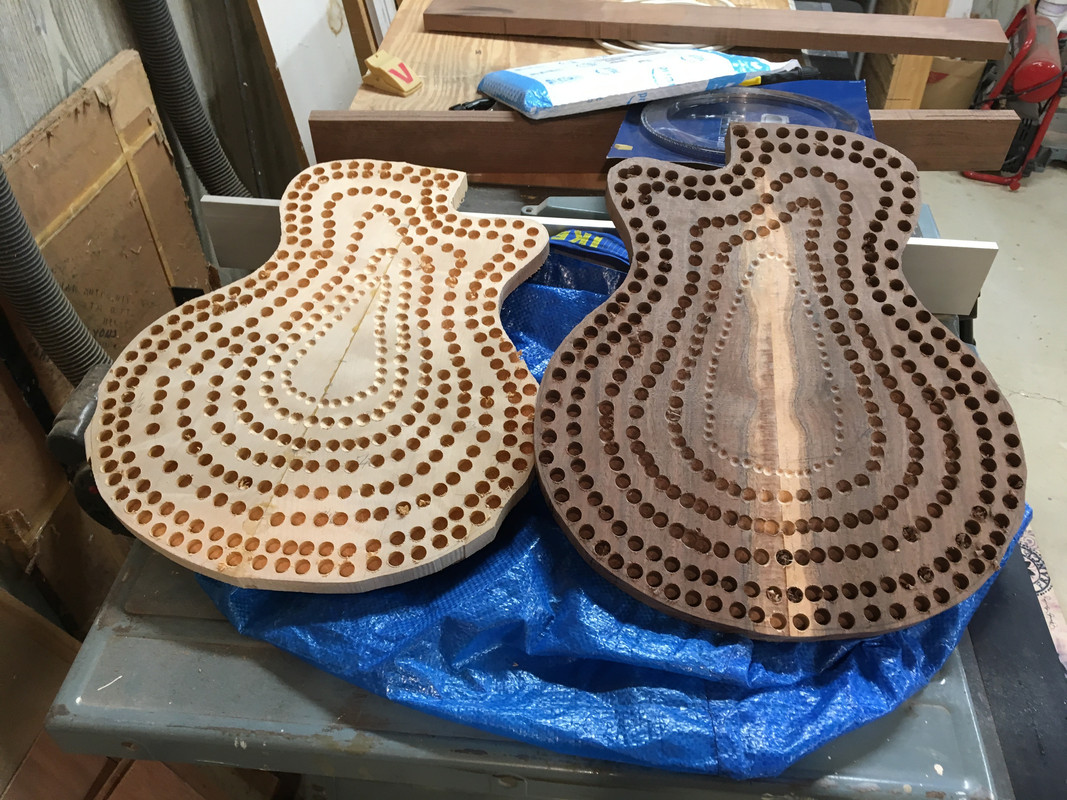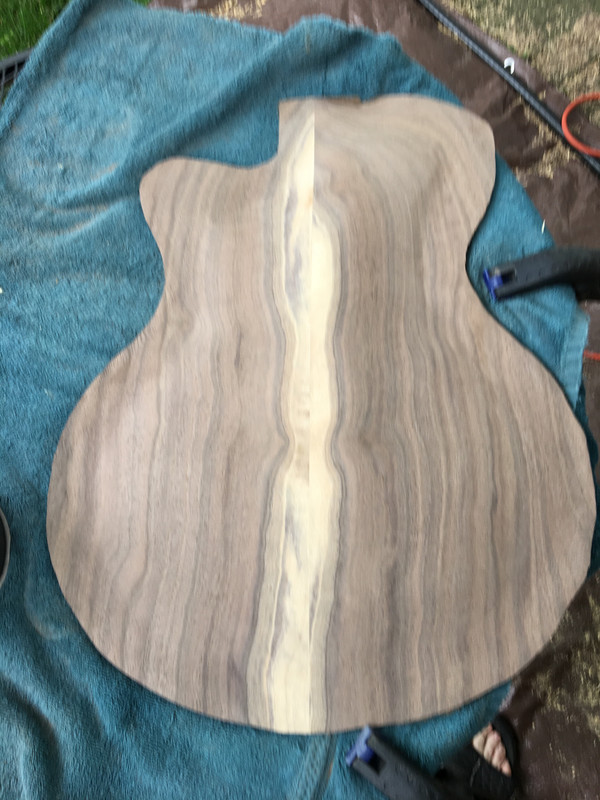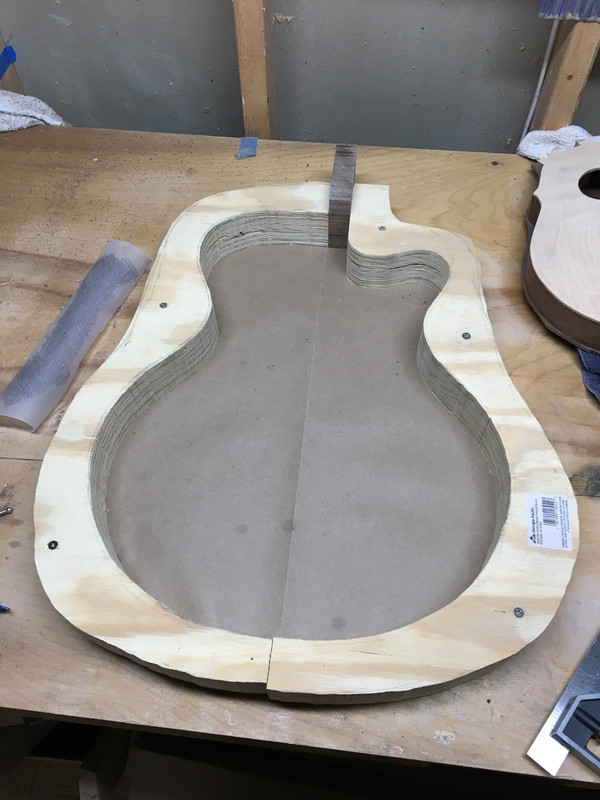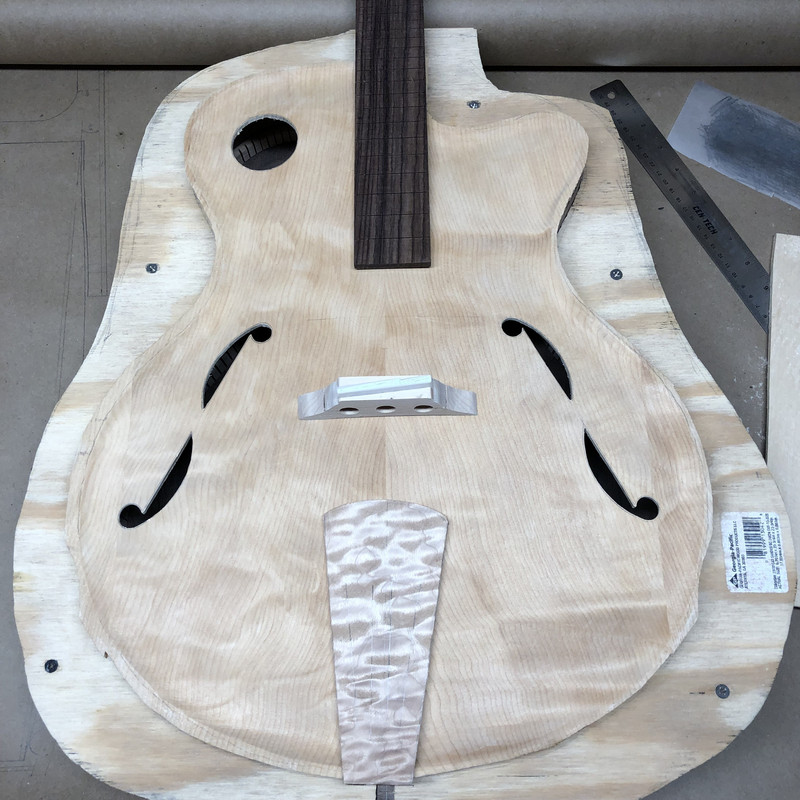 I will post more as this progresses.